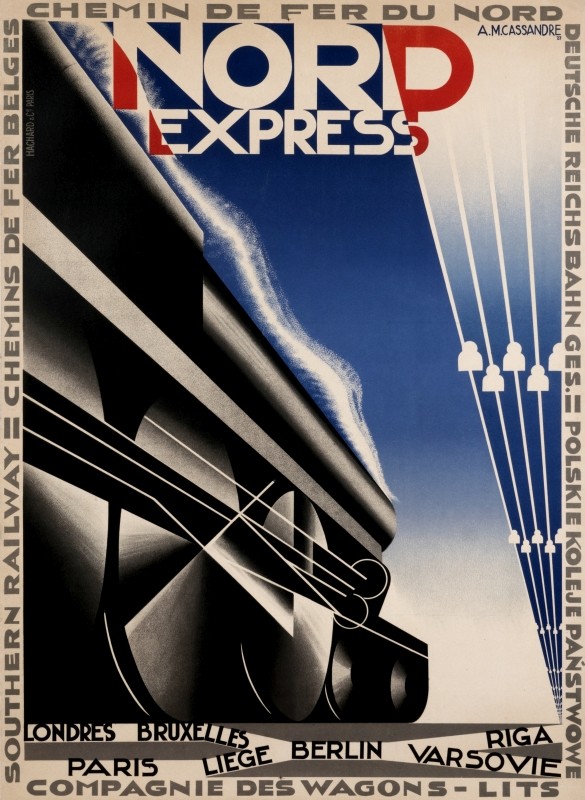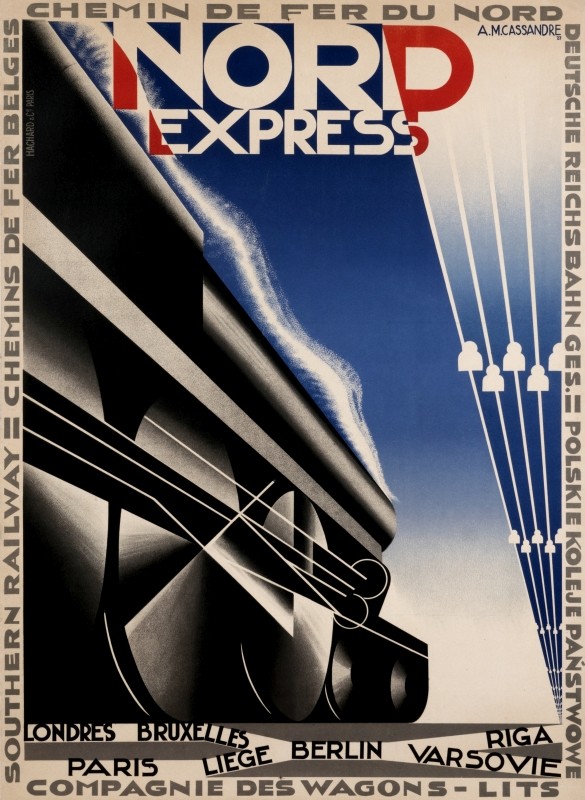 ---
A. M. Cassandre burst onto the Paris scene in the mid-'20s and was soon recognized as the father of a new, Machine Age poster style. His travel posters were so revolutionary that he essentially reinvented travel poster design. Strongly influenced by modern art, Cassandre's work shocked the public with its dynamic compositions, abstract geometry, new typographic styles, and tight interplay of word and image. Unlike his predecessors who portrayed travel destinations, Cassandre focused on the transportation marvels of the Machine Age. This poster advertises the Nord Express, a premier luxury train that combined service across five railroads, which are referred to around the poster's edges. Cassandre's Futurist-inspired image glories in the speed and power of a train racing towards infinity. Perhaps more than any other poster, Nord Express ushered in the era of the Machine Age poster and rendered everything before it old fashioned. It is one of the top posters of the 20th Century. Cassandre's talent was widely recognized in the '20s, and he became the first poster artist to be honored with a one-man show at New York's Museum of Modern Art in 1936. He is generally considered the greatest poster artist of the century. A very beautiful example with bright colors, full margins and no folds.
29'' x 41'' / 74 x 104 cm
Lithograph | Backed on Linen
over $10,000
VIEW MORE POSTERS LIKE THIS...