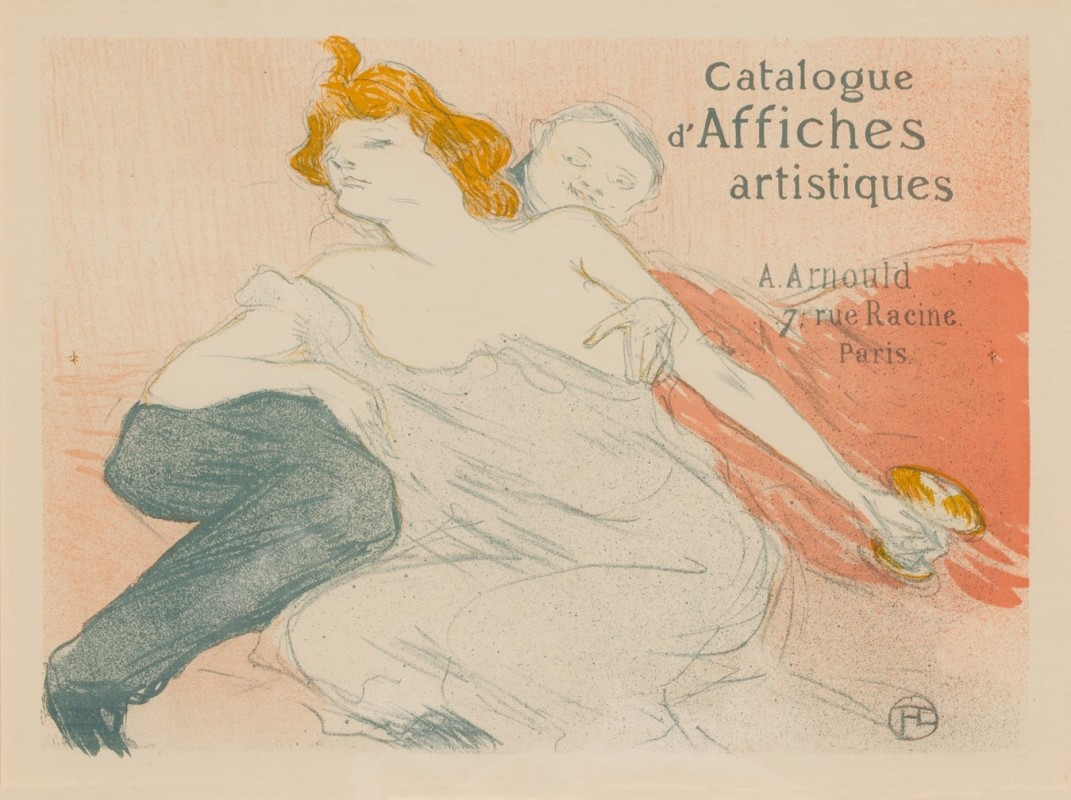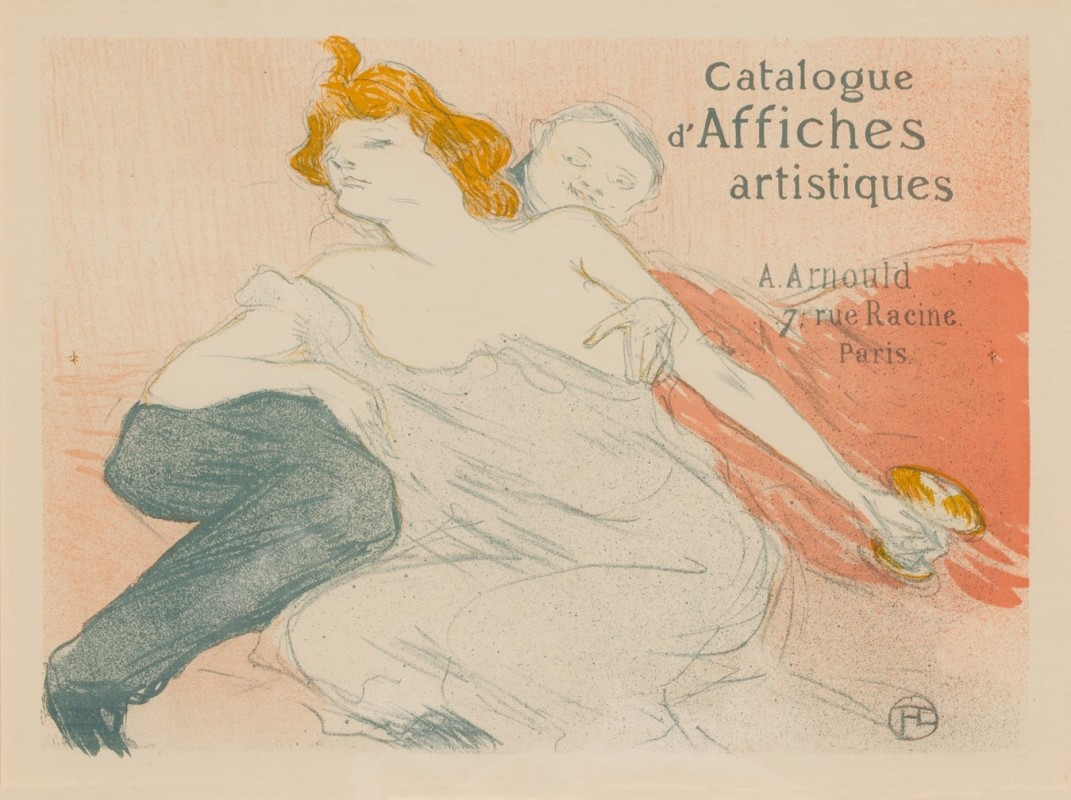 ---
Catalogue d'Affiches Artistiques / A. Arnould (Debauche)
,
1896
This is an extremely rare poster by Toulouse-Lautrec from an edition of 100. Called Debauche (The Debaucher), it portrays an artist friend fondling the breast of a semi-clothed woman. The poster was reproduced for the cover of Arnould's 1896 poster catalog, which offered nearly 500 posters to collectors at the height of the poster craze of the 1890s. In that year, Arnould offered Lautrec's 1891 Moulin Rouge missing the top banner for a record price for a poster of 25 francs (while other fine Cheret and Lautrec posters would sell for 3 to 5 francs).
9.4'' x 12.6'' / 24 x 32 cm
Framed Size: 17'' x 20.5'' (43 x 52 cm)
Lithograph | Backed on Linen
over $10,000
VIEW MORE POSTERS LIKE THIS...