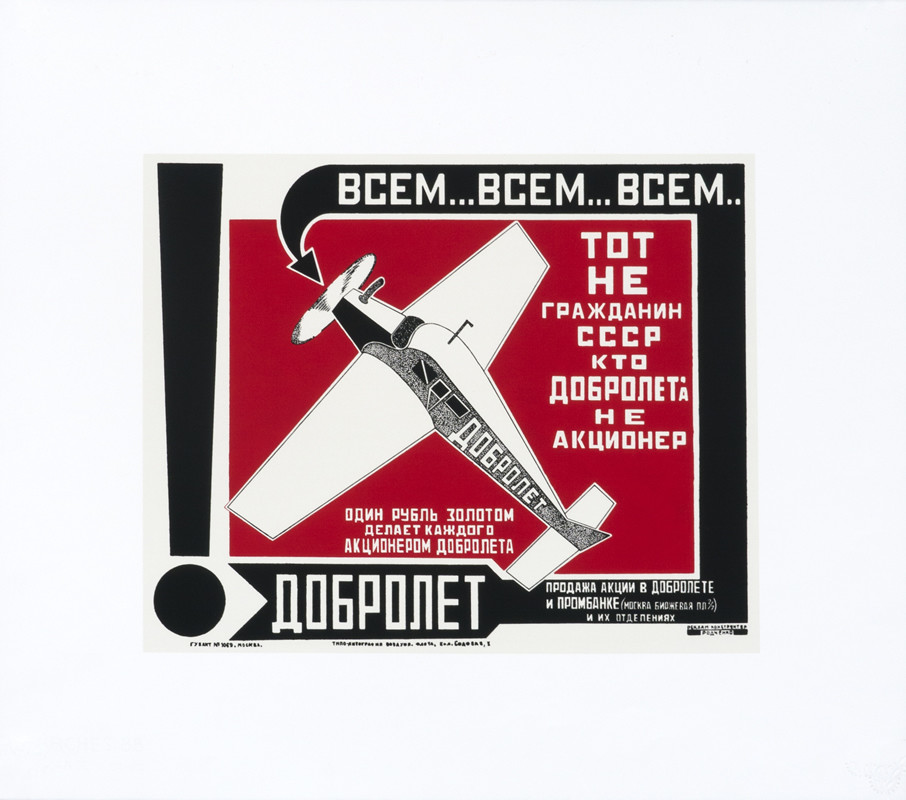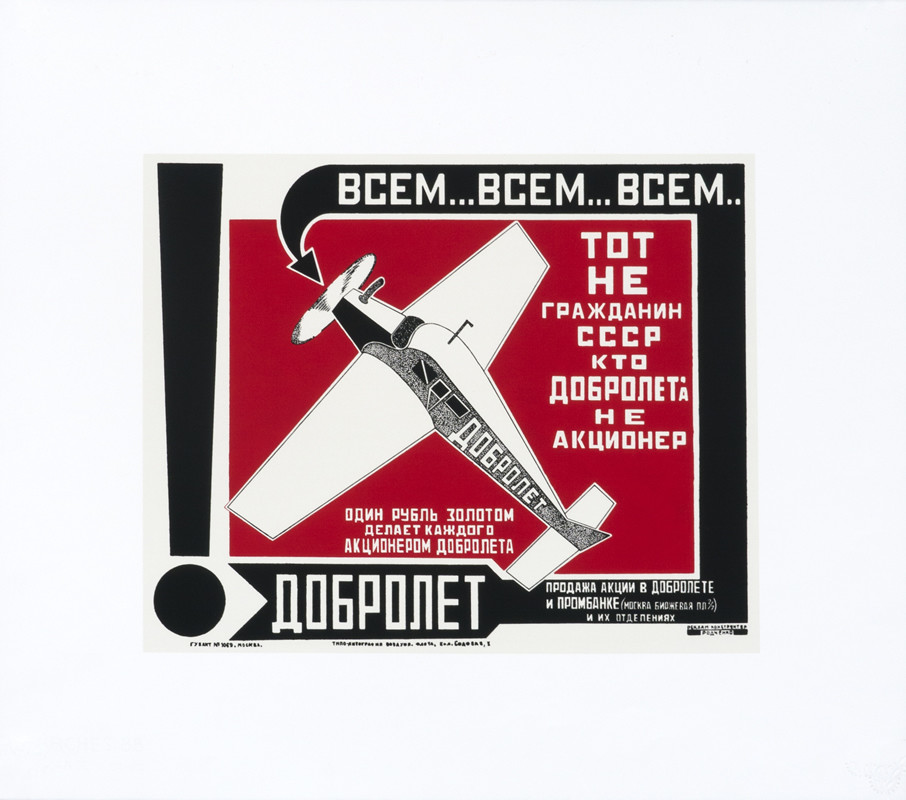 ---
Dobrolet (limited edition print)
,
1989
Originally printed in 1923, this is a fine later reproduction of the famous Dobrolet poster by Rodchenko. Dobrolet was the Soviet Union's first major civil air organization, eventually flying to Siberia and Mongolia. The poster promotes the public sale of shares in Dobrolet and translates: "To All…To All…To All…He Who Isn't a Stockholder in Dobrolet is not a Citizen of the USSR. One golden ruble will make you a shareholder." This is #56 in an edition of 300.
25.8'' x 22.5'' / 65 x 57 cm
Lithograph | Paper
$1100
VIEW MORE POSTERS LIKE THIS...