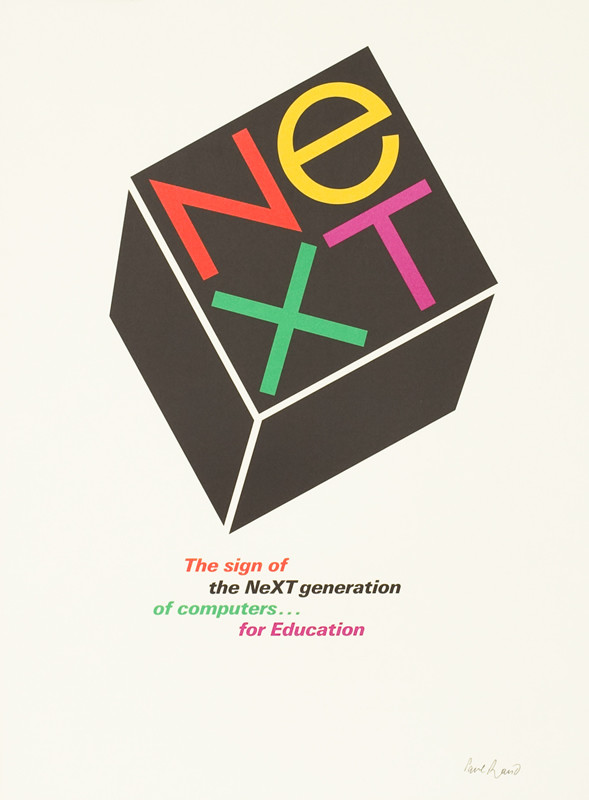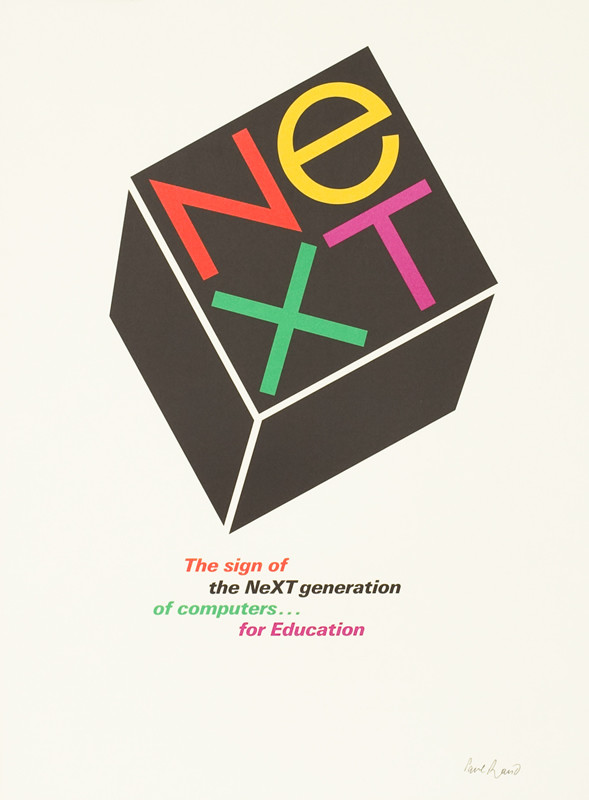 ---
When Steve Jobs began NeXT Computer after being pushed aside at Apple, he strove to build a superior company right from the start. That included hiring Paul Rand, the legendary designer of the IBM logo, to create a mark for the new company in 1986. Rand stipulated that for $100,000, paid in advance, he would create one design only which was not subject to rework or modification. Jobs reluctantly agreed to these terms, and fortunately he was thrilled with the result. Particularly exciting to him was Rand's decision to use the lower case for the letter "e" of NeXT, which Rand explained stood for "education [NeXT's target market], excellence, expertise, exceptional, excitement, e = mc2." The cube was placed at a "jaunty" angle which would appeal to young people, and brimmed with "the informality, friendliness and spontaneity of a Christmas Seal and the authority of a rubber stamp." Although NeXT did not fully live up to Job's lofty short term expectations, it nevertheless was sold to Apple for $400 million. Even more importantly, its innovative object-oriented programming environment, OPENSTEP, lives on as the basis for Apple's highly successful Mac OS X operating system.
21.8'' x 29.8'' / 55 x 76 cm
Photo offset | Paper
$750
VIEW MORE POSTERS LIKE THIS...