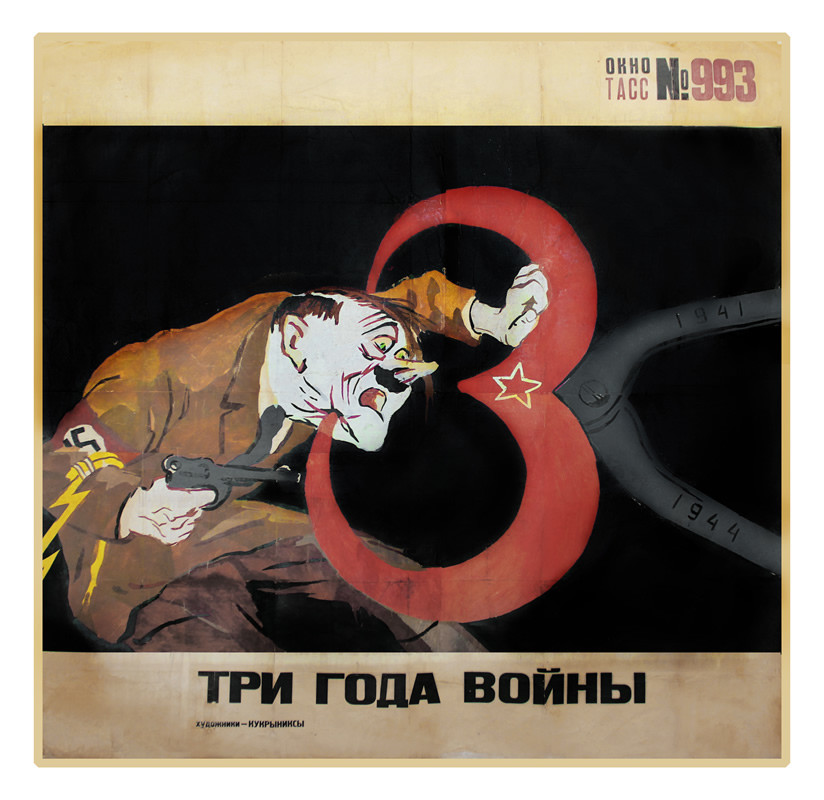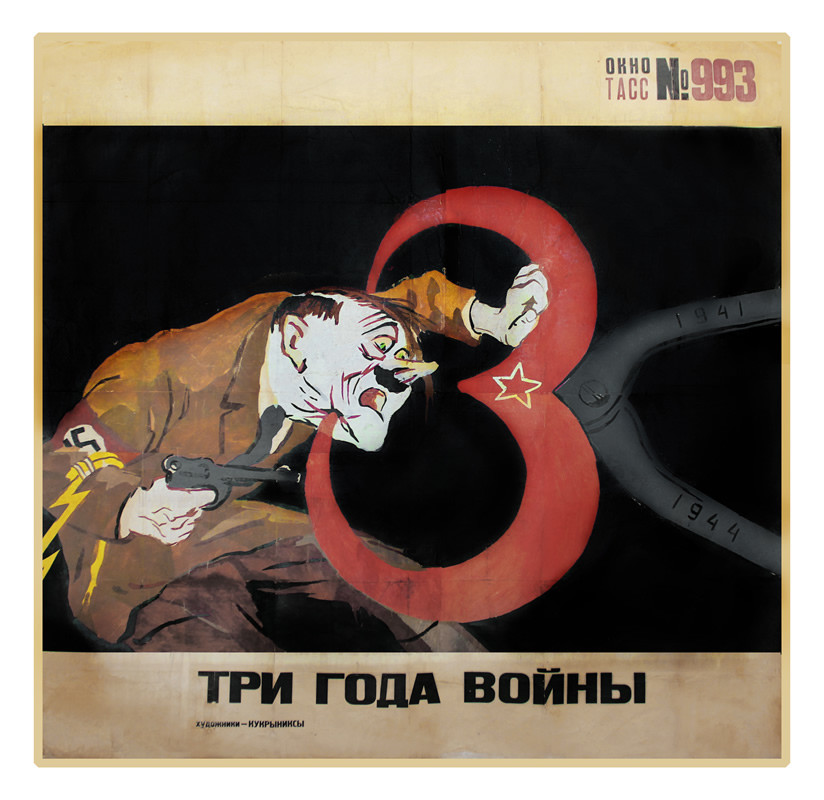 ---
Three Years of War (TASS Window #993)
,
1944
This is from the Gallery's extremely rare collection of Tass News Agency "window" posters from the Soviet Union. Posted daily in shop windows of Moscow after the German invasion started in June 1941, TASS posters were intended to rally support for the war, and later the post-war, effort. Biting satire was the specialty of the Kukryniksy, a triumvirate of sophisticated and witty visual artists. Panel #993 from June 1944, Three Years of War, is one of their most visceral and famous in the series. A large pincer pierces Hitler's head as he struggles against it, bending before the implacable Soviet force.  The pincer is cleverly comprised of a large red Soviet number 3 - referencing the pivotal Third Year of the invasion. Hitler's gold "thunderbolt" cuff band breaks, signifying the fate of the German blitzkrieg. Indeed, the poster proved to be prescient, as the Soviets embarked on their largest and most successful campaign of the war the same month this poster was issued. In Operation Bagration, over two million Soviet troops pierced a hole in the German front that opened a direct route to Warsaw just as the Allies landed in Normandy.
48.1'' x 46.1'' / 122 x 117 cm
Framed Size: 48.5'' x 46.5'' (123 x 118 cm)
Stencil | Backed on Rice Paper
over $10,000
VIEW MORE POSTERS LIKE THIS...