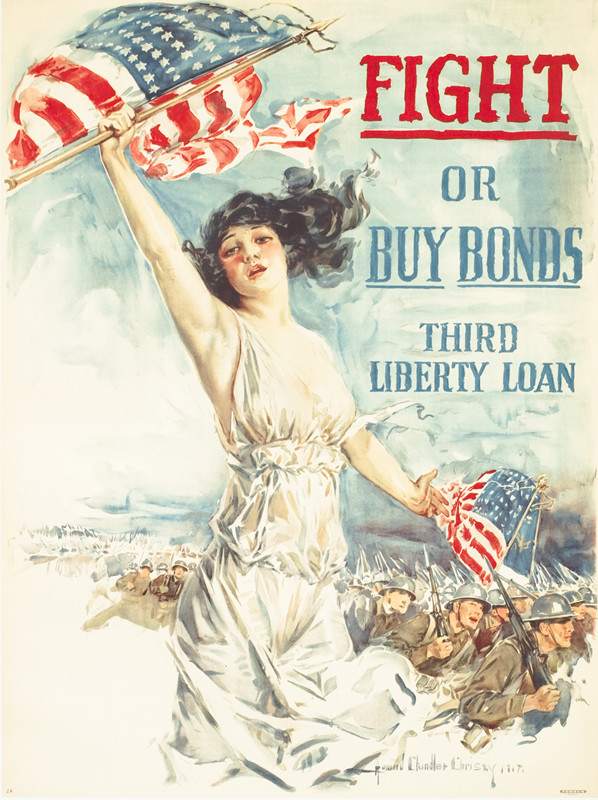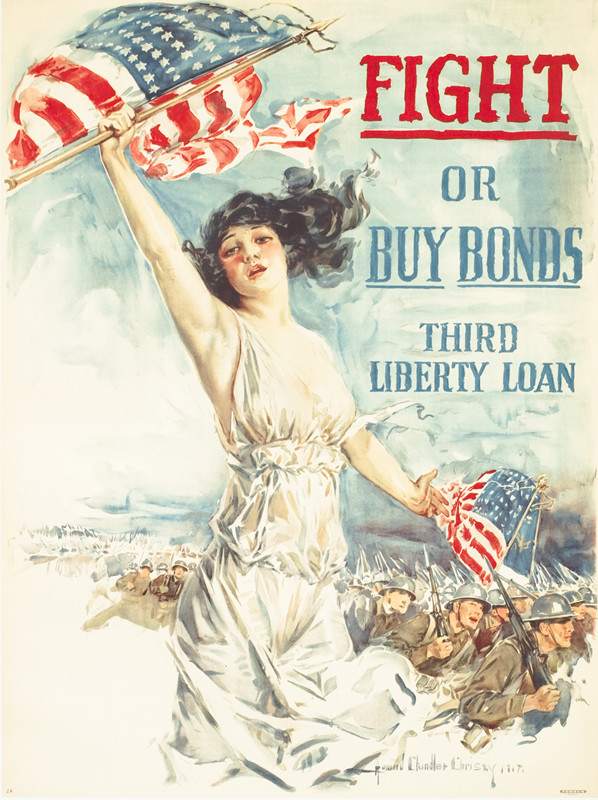 ---
Fight or Buy Bonds - Third Liberty loan
,
1917
Howard Chandler Christy was one of America's leading illustrators when the U.S. entered World War I in 1917. He produced some of the best posters of the war effort, typically featuring female beauties so striking they became known as "Christy Girls." These posters have become icons of the era, and recruited more soldiers and raised more dollars for the war effort than can be imagined. This poster for the Third Liberty Loan, the largest fundraising effort in American history at the time, is one of his best. A beauty in every way!
30'' x 40.3'' / 76 x 102 cm
Offset | Backed on Linen
$1100
VIEW MORE POSTERS LIKE THIS...