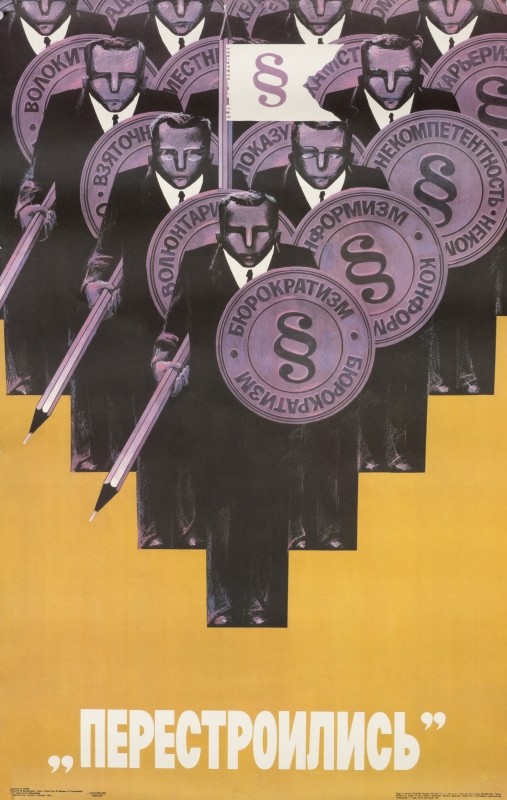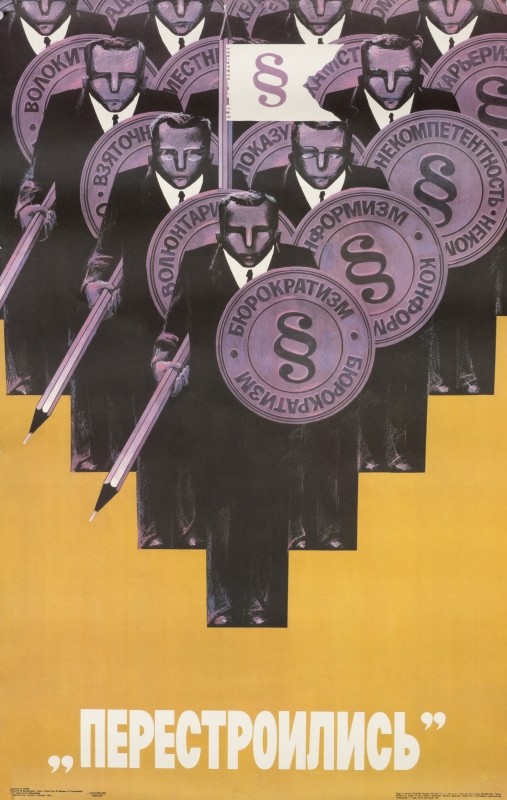 ---
"Perestoilis" (The bureaucrats changed formation)
,
1988
One of the main tenets of Perestroika was that entrenched Soviet apparatchiks must be defeated to allow the movement to be successful. This poster shows a phalanx of bureaucrats, armed with pencils and shields that read incompetence, careerism and corruption. The fear would prove to be justified.
21.6'' x 34.3'' / 55 x 87 cm
Photo offset | Paper
$250
VIEW MORE POSTERS LIKE THIS...